Street Spine
$

18.99 Sold Out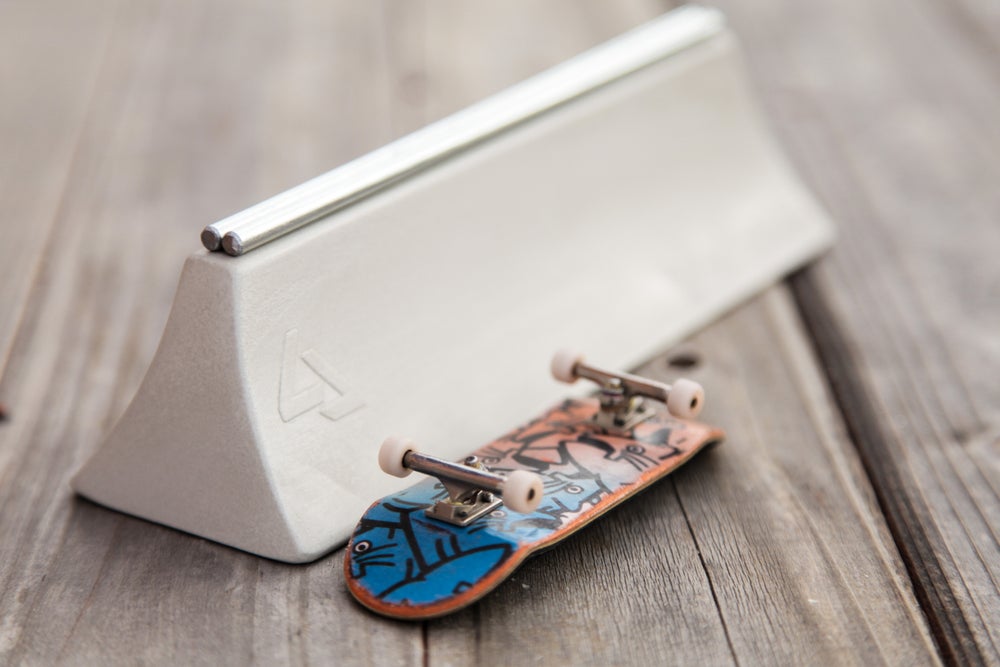 NOTE: PLEASE ALLOW SUFFICIENT TIME FOR THE OBSTACLES TO BE MADE AND COMPLETED.
The all new Level Ledges "Street Spine" is made from the incredible X2 material which has the same look and feel as smooth concrete, but with increased strength and durability. It is a slightly smaller obstacle compared to others that other we produce, which keeps international shipping costs at a minimum. The two smaller outer sides of the spine are angled inward to make it nice and casual to ride up the sides and hit the top with ease. The longer transition sides are steep and perfect for technical riding. This spine is a Level Ledges first ever obstacle that includes a double metal rail on top for that authentic feel and design. You can choose from either the double metal rails on top or opt. out for a smooth plain top with no rails. Whatever option you choose, you really cant go wrong. I hope you all dig the "Street Spine!"
Dimensions: 8in long base (7in long top) x 2in tall x 2.25in wide base

Option 1: Double Rail on top
Option 2: No Rails, just nice and smooth
This item is made to order. (Created after item is purchased)
Orders come with L-Wax, Non-sliders and stickers!
Share